CO2 Mk9 Detector Base SET
Art no: 2049
MK9 CO2 Safety system
The Mk9 CO2 sensor is the latest generation of CO2 Safety Systems and has replaced the LogiCO2 MkVII CO2 Sensor System. A large display, functional design and revolutionary language functionalities are some of the new features of the MK9 CO2 Safety System. The display alternates between actual CO2 concentration (0.0%- 6,7%), TWA (ppm) and temperature (°C or°F), (if temperature alarm is activated for cold room applications).
This complete plug and play SET contains a Mk9 CO2 Sensor with display, a Mk9 Central Unit to display the measured values, a Horn/strobe, cabling and signage. Up to twelve sensors can be connected to the Mk9 CO2 Safety Detector SET, providing a sophisticated and powerful CO2 Safety System while still being the most economical and easiest system on the market. All LogiCO2 sensors have automatically calibration as standard. The alarm levels can be changed to any level to comply with all local Safety Codes and legislation.
The default alarm levels are:
– 5.000 ppm Awareness Alert
– 5000 ppm TWA 8Hr (PEL)
– 1,5% (15.000 ppm) ½ STEL
– 3,0% (30.000 ppm) STEL
The CO2 Mk9 Detector SET is available in the following languages:
Chinese Simplified
Danish
Dutch / Netherlands
English
Filipino
Finnish
French
German
Hebrew
Indonesian
Italian
Japanese
Korean
Norwegian
Polish
Portuguese
Portuguese Brazilian
Russian
Spanish
Swedish
Thai
The Asian version also has:
– Chinese Simplified
– Thai
– Japanese
– Korean
What is in the package?
CO2 Mk9 detector + Central Unit Mk9 + Horn/Strobe LED incl. cable + 10 m power/ communication cable + power supply incl. cable + plug lock + 5m signalization cable + 1 J45 1‐1 connector + 1 RJ45 1‐2 connector + manual + Central Unit sign+ H/S sign and collar seals.
What is in the package?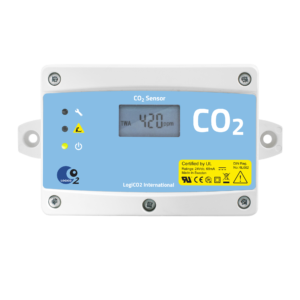 CO2 Sensor Mk9
Art no: 1134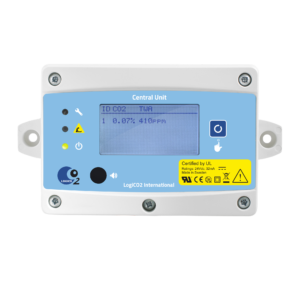 Central Unit Mk9
Art no: 1148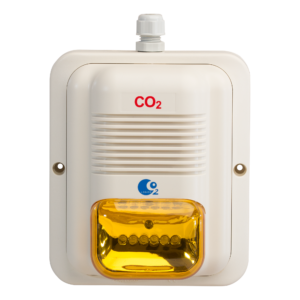 Horn/Strobe LED amber glass
Art no: 0440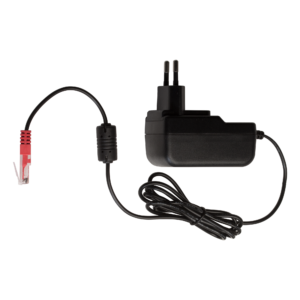 Power Supply 1A
Art no: 0021